Business development for setting up your own education/training/consultancy… New date added
Following the success of this event in Norfolk, I shall be running it again in Hull January 2018
Who fancies a change?
Have you got an amazing educational skill?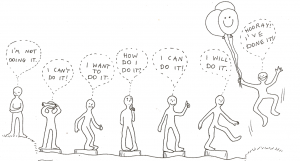 Following the success of this event in Kings Lynn, I'm delighted to announce that this event is coming up north to Hull!
For more than 10 years now I have been running a successful educational training company, and my goodness it is hard work! I have made some monumental screw ups and yet I have always managed to keep it all going – even surviving the banking crisis!
Regularly I am asked for advice by teachers, head teachers SENCOs on how to set up an educational training company/consultancy/specialist teaching service. So here we go…
There are some amazingly skilled people out there! and they need to get out there! so here we go, a brand new course:
Business development for setting up your own education/training/consultancy facility.
This course will cover:
Where to start, what you need and in what order
What help you can get to help and who is out there
What is best to set up? Ltd company, partnership, sole trader etc
Choosing the right accountant
Sub contracting to an agent
Effective, cost conscious marketing strategies
Developing a strong web presence including Google analytics
How to use a range of social media platforms and know the difference between them
Business development and taking it forward
Whether you want to be a peripatetic music teacher, full time consultant, additional literacy tutor,school speaker or many other possibilities, this course is for you.
Find your magic bullet!
Parking, lunch and refreshments are provided
Sat, January 20, 2018
9:30 AM – 3:45 PM
Premier Meetings Hull City Centre,
Tower Street
Hull
East Riding of Yorkshire
HU9 1TQ
Cost £135 per person
Book here: