No One Pupil the Same, No Class the Same a guest post by Myles Pilling, Specialist SEND ICTConsultant, AccessAbility Solutions
I hear this idea coming out in conversations with parents of autistic children and their teachers. In the educational  world of labels and acronyms it is easy to forget the one essential fact – all children are different, especially more so with autism. It's my personal view that if we view ALL children as individuals rather than collections of needs
( "oh he has this challenging behaviour," or he has "complex needs," as if it absolves you of responsibility. He can't help it attitude. " It's his autism"). Categories help to identify but not to be the excuse for the child's behaviour or as a means of meeting the specific needs of each individual with that condition. Traits associated with a category of need  can help us identify some  commonaility amongst the category but that isn't nearly going far enough into the whole of that child/pupil to speak something sensible and give practical to help that child.
One of the reasons for using ICT ( I prefer to keep the C for communication in as its important for teaching and learning in SEN) is that it can provide differentiation of activity as well as personalised learning. Useful as a communication tool or as an alternative to writing. Now we have in mobile technologies the integration of camera, sound, text and drawing in one small portable device that can fit in your pocket. Apps are available for all kinds of teaching and learning opportunities. But what is a good app? How do I know it is good? Help is at hand at https://aas123.com/online-reso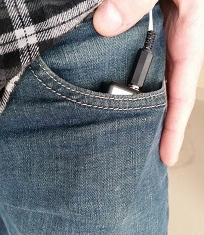 urces/. There is an app database organised by category of need and skills so that progression can be planned. Do we want to use our bright shiny iPad just for Angry Birds? Or can we see its real potential for being a non-threathening, almost totally reliable tool every time you use an app that can record information easily. Also, ICT is a tool for demonstrating the potential of an individual if assessed and matched properly. The individual can show his ability, not his disability. In working with a specialist college for autism on the south coast we were able to see skills in the students that we had not seen before like computer programming and the use of green screen and multimedia to show passions, interests and acting skills ( or the lack of!!).
In terms of classroom management and differentiation ICT can offer interactive ways for class and teacher to interact either through screen sharing apps like Padlet or through interactive quizzes and polls through free apps Nearpod, Socrative and SmartAmp ( for the Smartboard). These are not platform specific and can be used on any device. This means whether you use an Android, iPad or PC you can use the software,  This allows each to have their say in real-time and has high engagement at its centre. In my mind that is what makes the difference between a disruptive child ( due to boredom and " what's the point I can't do this anyway, I'm stupid" ) and a fully engage learning who is keen to share their ideas even the most shy and retiring of students would not be threatened by this approach. Plus it engages pupils at a higher level of thinking – topics such as "what has moved you most about your learning this year ?" or " find out as much as you can about …… a historical figure, a well known public figure , or just some local person who you could interview! The possibilities are endless and not expensive – but you do need some kit! And then you may need some training! So what do you think?
Myles Pilling, Specialist SEND ICTConsultant, AccessAbility Solutions