PDA Training Fundraiser in Lincoln
Following the success of the fundraising Dyslexia and Dyscalculia training course for Parents and Autistic Children Together (PAACT) in Lincolnshire for Parents, carers, teachers and health professionals along with anyone else who has an interest in these subjects and was provided at a staggeringly reduced price of only:
£10 per delegate!
Well, we're at it again!  I am delighted to announce that we will be putting on a Pathological Demand Avoidance Syndrome (PDA) training morning for a tenner:
What to expect on the training…
An overview of how the impairments affecting those with PDA may cause difficulties (What is PDA? The key features of PDA).
Meeting the needs of those with PDA. Some interactive activities and simple and effective strategies designed to meet a range of needs based on the impairments.
Strategies and interventions for adapting the sensory environment to meet the behavioural needs of individuals with PDA.
Why individuals with PDA need Visual Interventions and how they can benefit from them.
How to create a range of differentiated age and level appropriate Visual Interventions for individuals with PDA
An investigation into the type of language and presentation suitable for the needs of individuals with PDA.
Promoting positive behaviour through effective practice
Course Outcomes…
Each delegate will learn to:
Understand the needs of individuals with PDA and the associated impairments.
Create differentiated, age and level appropriate interventions
Adapt the sensory environment to meet the needs of individuals and groups of individuals.
Create effective behavioural interventions and strategies
When: Friday 25th November 2016, 9:15 – 12:15
Where: St Peter and St Paul's church hall Skellingthorpe Road Lincoln.
Cost If you are interested in attending please contact paactsupport@hotmail.co.uk The cost of this workshops is a staggeringly low £10 per delegate.
Please send a cheque made payable to PAACT and send to Gordon Forsyth 4 Hatton Close Hartsholme Lincoln LN6 0BG. There is no booking form just your reply and cheque. Once Gordon has received both he will confirm your booking.
Who:
Andrew Whitehouse MSpEd CPSE (PGCert) BAHons QTS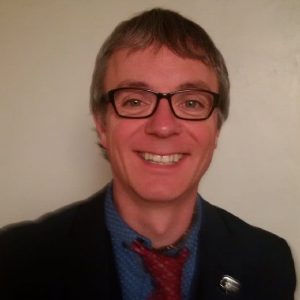 Andrew is a specialist in Neurological Disorders and provides therapy for: Attachment Disorders, ADHD, Autism, Asperger Syndrome, Dyslexia, Dyscalculia, Dyspraxia, Pathological Demand Avoidance Syndrome and related conditions. Andrew has a number of roles including training education professionals in schools and colleges, observing young people in the learning environment and providing intervention strategies, working directly with young people to help them achieve their potential.
As well as running networking day courses across the UK for SEN, Andrew provides short courses for Bishop Grosseteste University as well as holding a number of other UK contracts and outreach services including Norfolk, Harlow, Flintshire and Wakefield.
Andrew specialises in working closely with schools to raise standards, including most recently a mainstream school in Durham who had been graded as "requires improvement" by Ofsted. Following 25 months of intensive interventions they achieved "outstanding".
Further afield he has provided hands on training events in Cork and Dublin and advised on a Special Schools project in The Kingdom of Saudi Arabia. Andrew is currently working on two projects for the United Arab Emirates and is preparing to travel to Belgium to work with British Schools overseas to provide Autism and ADHD interventions.
Andrew will be a Panel Chair and Speaker at http://www.educatedyorkshire.org/ and shall be speaking about: Tackling Mental Health – Setting a Strategy.