Teach SEND instead of quitting teaching: A Guest Post by Emily Marbaix
Are you thinking about leaving the teaching profession? Have you thought about teaching special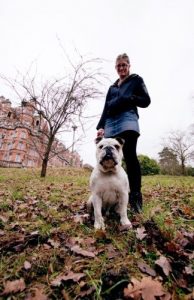 educational needs instead? If not, here are 5 reasons why it could reinvigorate your love for teaching.
1 – You want more 1-1 time with each of your students
A common complaint from many mainstream teachers is that they simply don't get enough one to one time with many of their students. Larger class sizes and busier timetables means that this is an unfortunate pitfall of the profession. However, in special schools, or specialist units in mainstream schools, the class sizes are usually very much smaller. This means that you'll have more one to one time with your students and will have the opportunity to really hone in on their development and offer more support than you have ever been able to before.
2 – You want to spend less time on assessment
While planning, preparation and assessment form a part of every teachers job, taking smaller classes means that you'll often spend less time marking work, and more time researching useful activities, planning great lessons and working with your support staff to ensure that they are delivered with maximum impact.
3 – You want to broaden your skill set
Many mainstream teachers who look to make the move to teaching in special educational needs environments will need to broaden their skill set in order to do so. This may include researching/understanding specific types of special need, or different assessment styles. The good news is that schools are often prepared to help you, and at Axcis, we offer training such as Team Teach, Autism Awareness, Non-verbal communication and many others. In short, there is support for the teachers who want to make the transition to SEND.
4 – You want to be a more rounded education professional
Staying in mainstream education is fine for many teachers, but whichever way you look at it, you are going to come across special needs at some point. Whether your school has a specialist unit or not, there will be children with EHC plans which must be catered for appropriately. By taking on a SEND teaching role, you will better your understanding of this part of the sector immensely – making you a much more rounded teaching professional. This is especially useful for those looking at progressing into leadership, as SEND becomes higher on the agenda for many of the required professional standards.
5 – It's rewarding!
Teaching is always heralded as a rewarding profession. Of course this is true, regardless of the environment in which you do it. However, there is something really wonderful about working with children who have SEND and seeing their joy at being able to achieve their goals as a result of the work you've put in. Many children with additional needs have communication difficulties, and as social beings, being
able to communicate is key to our success in society. Imagine that breakthrough moment when a non-verbal child starts to use language for the first time – what could be more rewarding than that? Many SEND teaching positions also carry additional salary points, so you'll be rewarded on this level, too!
Apply today!
If you have read this and thought that you'd like to consider working in the SEND sector, why not register or check out our jobs page now? It's FREE to find work with Axcis and we'll also offer you plenty of support, training and advice – so what do you have to lose?